Lawn Irrigation
Professional Landscaping & Lawn Irrigation uses Rain Bird and Hunter irrigation products. Using quality products in combination with professional installation requires less maintenance.



Rain Bird 5000 Rotor Rain Bird 1800 Mist Hunter I-20 Rotor
Rain Bird 5000 Rotor - The 5000 Series mid-range rotor compliments Rain Bird's already strong Top-Adjust Rotor family, by offering greater durability and enhanced Rain Curtain Nozzles
Rain Bird 1800 Mist - The 1800 spray heads have first-rate quality built in for reliable operation and long life. Their superior components and features make them the spray heads of choice for a wide variety of applications.
Hunter I-20 Rotor - Heavy-duty commercial grade features abound in a rotor that also provides the ultimate upgrade for residential projects.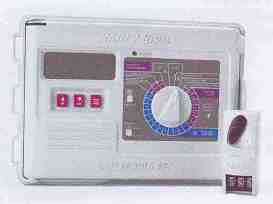 ESP Modular Series
ESP Modular Series - The ESP Modular is designed for residential and light commercial landscapes where flexibility to adapt to growing landscaping needs is key. Never again will you have to replace a controller to add more stations. This controller maximizes your productivity by saving you time and money. It improves upon Rain Bird's already easy to use ESP style of programming with a large, easy to read display and intuitive programming sequence, making this the most user-friendly controller in its class. And features like the Contractor Default program make service calls more efficient and earn you more money by taking less time. ESP Modular controllers make time work to your advantage.